Set the scene for your wedding. We can design you a wedding dress to suit your requirements. Our wedding dresses are crafted from fabrics sourced in Milan. All dresses are hand-made in our workshop in Dun Laoghaire, so Barbara can be constantly present during the entire process and take care of the smallest detail.
So, what's the process?
The first consultation is absolutely free and is a great way for us to get to know you and find out more about your requirements. The consultation usually takes around 15-30 minutes and can be arranged by completing in the following form, once the form has been submitted we will come back to you to arrange a suitable time.  
During the consultation we want to hear about your personal style, expectations, colour scheme and inspiration. If you've seen anything you like, please do bring a picture to help us determine the type of dress you'd like. It would be very useful to find out what season the wedding will be, so we can discuss ways to design your wedding dress based on the weather and situation. For instance if you're planning an outdoor wedding you may require long sleeves, or if you want  a beach wedding you might want a shorter hemmed dress to suit the sand. We will take everything into consideration.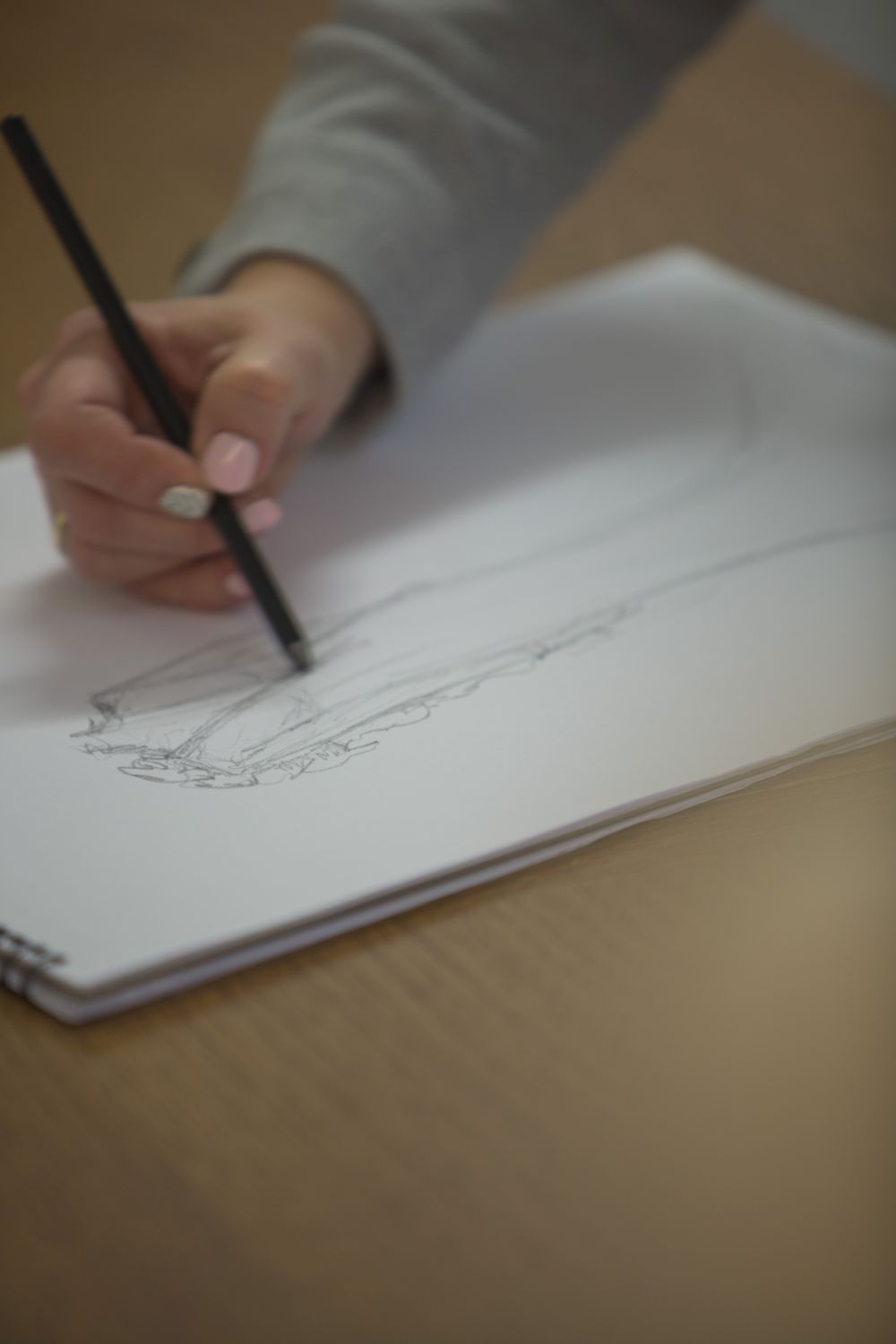 After we have received all the information we require in order to start the dress making process. We can then provide you with a quote. If you are happy with the quote, we would require  a 50% deposit of the total amount in order for us to obtain fabrics and start concept drawing so you can visualise the style, colour and design. The final 50% fee will be required after the final fitting. 
The third consultation should consist of a presentation of the piece, if the dress has been completed. We will then arrange a meeting with you to show you the finished article or where we are so far, we can then determine together whether the piece needs any more work or changes.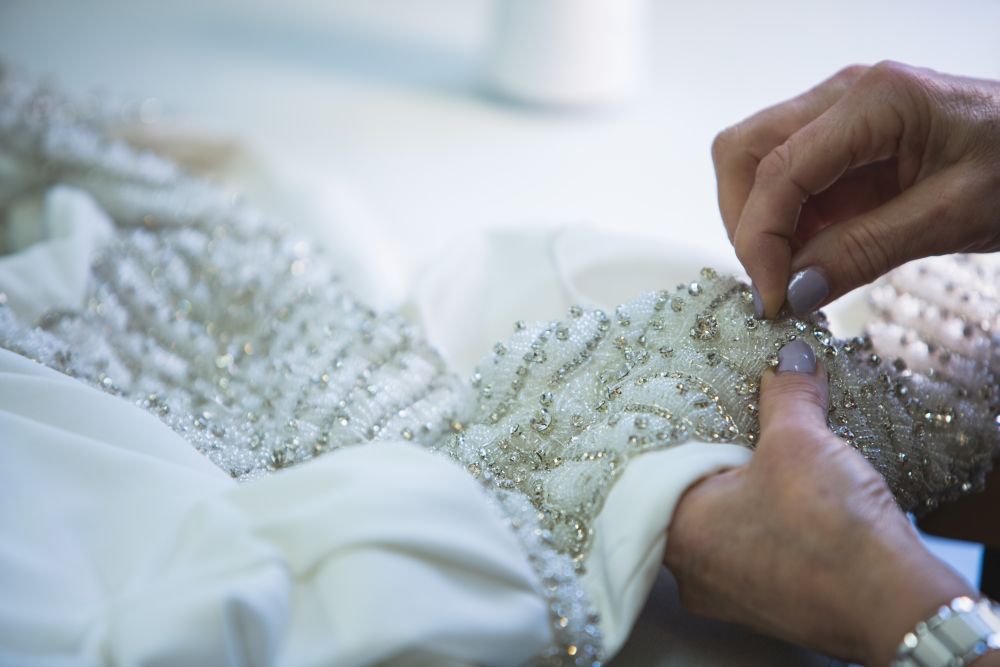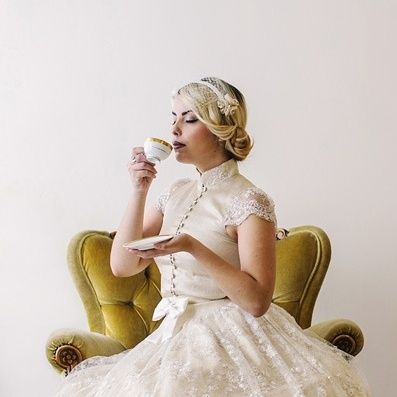 In general process is taking up to 3-4 months, from beginning to end, but if you're time sensitive and you need the dress earlier, we can try to arrange completion within a month. Please contact us for more information.